Article about "Stunning undersea panoramas now on Google Street View" from CNN, here are some of the images you'll see. Here's the link to the article.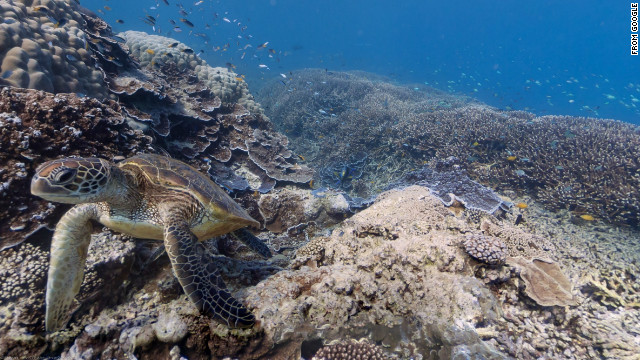 Google is partnering with the Catlin Seaview Survey to bring undersea imagery to Google Maps. This sea turtle swims past a Google camera near Heron Island, Great Barrier Reef, Australia.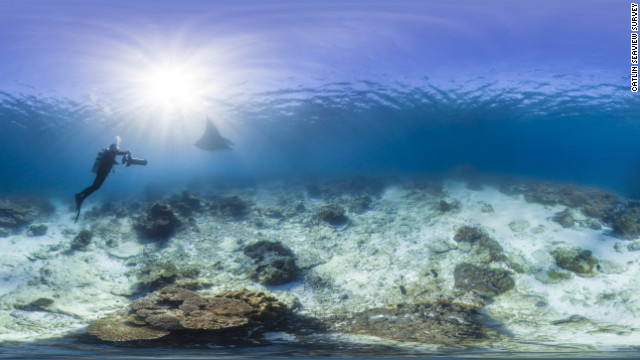 A Catlin Seaview team member films a manta ray near Lady Elliot Island and the Great Barrier Reef.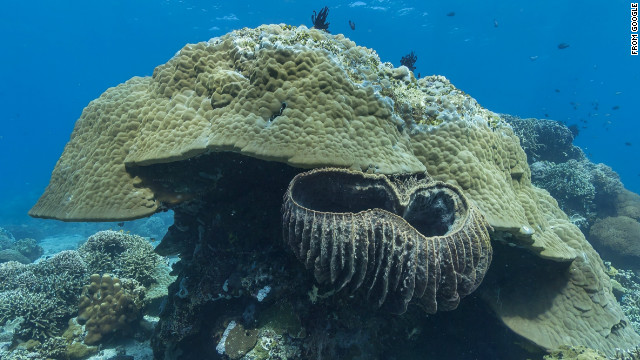 Ancient boulder coral in Apo Island, Phillippines